Too Much Sun Hurts
Did you know that just a few serious sunburns can increase your child's risk of skin cancer later in life? Kids don't have to be at the pool, beach or on vacation to get too much sun. Their skin needs protection from the sun's harmful ultraviolet (UV) rays whenever they're outdoors.
---
Make Your Morning Routine Easier
There's no better time than September to begin building good habits — starting with smoothing morning madness.
http://www.scholastic.com/parents/resources/article/parent-child/make-your-morning-routine-easier
---
http://1001inventions.com
1001 Inventions is an award-winning international science and cultural heritage organisation that raises awareness of the creative golden age of Muslim civilisation that stretched from Spain to China.
From the 7th century onwards, men and women of different faiths and cultures built on knowledge from ancient civilisations making breakthroughs that have left their mark on our world.
Join us on a journey to the past to inspire a better future!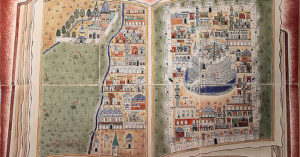 ---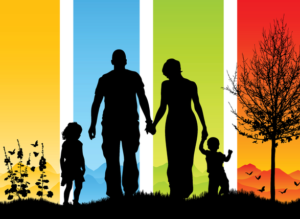 According to an occupational therapist with 10 years of experience working with children, parents, and teachers, "our children are getting worse in many aspects. I have seen and continue to see a decline in kids' social, emotional, and academic functioning, as well as a sharp increase in learning disabilities and other diagnoses." Today's children come to school emotionally unavailable for learning, and there are many factors in our modern lifestyle that contribute to this.
Technology
Using technology as a "Free babysitting service" is, in fact, not free at all. The payment is waiting for you just around the corner.  We pay with our kids' nervous systems, with their attention, and with their ability for delayed gratification. Compared to virtual reality, everyday life is boring. Parental emotional availability is the main nutrient for child's brain. Unfortunately, we are gradually depriving our children of that nutrient.
Kids get everything they want the moment they want
"I am Hungry!!" "In a sec I will stop at the drive thru" "I am Thirsty!" "Here is a vending machine." "I am bored!" "Use my phone!"   The ability to delay gratification is one of the key factors for future success. We have the best intentions — to make our children happy — but unfortunately, we make them happy at the moment but miserable in the long term.  To be able to delay gratification means to be able to function under stress. Our children are gradually becoming less equipped to deal with even minor stressors, which eventually become huge obstacles to their success in life.
Kids rule the world
"My son doesn't like vegetables." "She doesn't like going to bed early." "He doesn't like to eat breakfast." "She doesn't like toys, but she is very good at her iPad" "He doesn't want to get dressed on his own." "She is too lazy to eat on her own." This is what I hear from parents all the time. Since when do children dictate to us how to parent them? If we leave it all up to them, all they are going to do is eat macaroni and cheese and bagels with cream cheese, watch TV, play on their tablets, and never go to bed. Without proper nutrition and a good night's sleep, our kids come to school irritable, anxious, and inattentive.  In addition, we send them the wrong message.  They learn they can do what they want and not do what they don't want. The concept of "need to do" is absent.
Endless Fun
We have created an artificial fun world for our children. There are no dull moments. The moment it becomes quiet, we run to entertain them again, because otherwise, we feel that we are not doing our parenting duty. We live in two separate worlds. They have their "fun" world, and we have our "work" world. Why aren't children helping us in the kitchen or with laundry? Why don't they tidy up their toys? This is basic monotonous work that trains the brain to be workable and function under "boredom," which is the same "muscle" that is required to be eventually teachable at school.  When they come to school and it is time for handwriting their answer is "I can't. It is too hard. Too boring."
Limited social interaction
We are all busy, so we give our kids digital gadgets and make them "busy" too. Kids used to play outside, where, in unstructured natural environments, they learned and practiced their social skills.  Unfortunately, technology replaced the outdoor time.  Also, technology made the parents less available to socially interact with their kids. Obviously, our kids fall behind… the babysitting gadget is not equipped to help kids develop social skills. Most successful people have great social skills. This is the priority! Read more: http://yourot.com/parenting-club/2016/5/16/why-our-children-are-so-bored-at-school-cant-wait-and-get-so-easily-frustrated