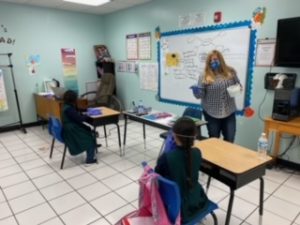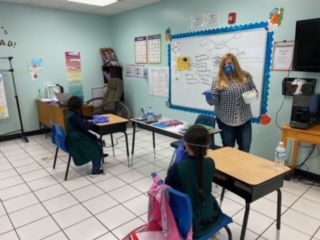 Instructor: Mrs. Kasey Rodriguez
Hi! I am Kasey Rodriguez. I was born and raised here in Alabama. I have lived here my entire life. I am from a neighboring city, Decatur. I graduated high school in from West Morgan High School. I am married with four wonderful children. I have three boys and one girl. My oldest is Hunter who is 26; he also has a son that just turned two. My middle son is 22, his name is Stone. Then I have a set of twins, Lola and Logan who will be turning 13 soon.
I attended Calhoun Community College to earn an Associate's degree and then earned a Bachelor of Science degree in Elementary Education from Athens State University. I previously worked as a teacher's aide and a homebound teacher. I have taught at the Islamic Academy of Huntsville almost 9 years. I taught first grade for two years and am currently teaching third grade at IAH.
I love teaching. I am a caring and nurturing person who enjoys watching students grow and learn. I enjoy having students work in groups on projects during class to encourage communication and learning from peers. I use technology when teaching to get students acquainted to using media with education. I encourage discussion and expression of student's feelings and experiences during lessons so that all feel equally important and accepted.