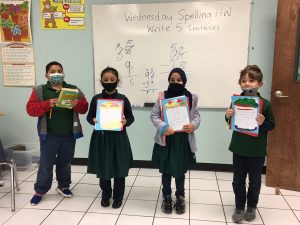 Instructor: Mrs. Sadiya Ahmed
Asalaamu Alaykum, Peace Be Unto You! My name is Sadiya Ahmed and I am a second grade teacher at IAH this 2020-2021 school year. I was born and raised in St. Louis, Missouri, where I attended Truman State University to earn a Bachelor's Degree in English literature and a Master's Degree in Elementary Education. After college, I lived and worked as a substitute teacher in Auburn, Alabama with my husband, Tanveer. Now, we are blessed to live and work here in beautiful Huntsville, Alabama.
I am overjoyed to begin my teaching career as a part of IAH's learning community. I am most excited to teach and share with second grade my love of reading, math, art, science, social studies, and writing.